Glassnode: 97% of all Bitcoin addresses have "profitable" BTCs
According to the data of the analytical company Glassnode, approximately 97% of all Bitcoin addresses contain "profitable" BTCs, as the price of the first crypt-currency continues to grow in recent months;
According to the data published by Glassnode, most of the BTCs in circulation were bought at a lower price than now. Bitcoin price has been rising for the last three months – yesterday was the hundredth day in a row when BTC rate remained above $10,000. On November 5, the bitcoin has exceeded $15,000 for the first time since the beginning of 2018 and now is trading at $15,519.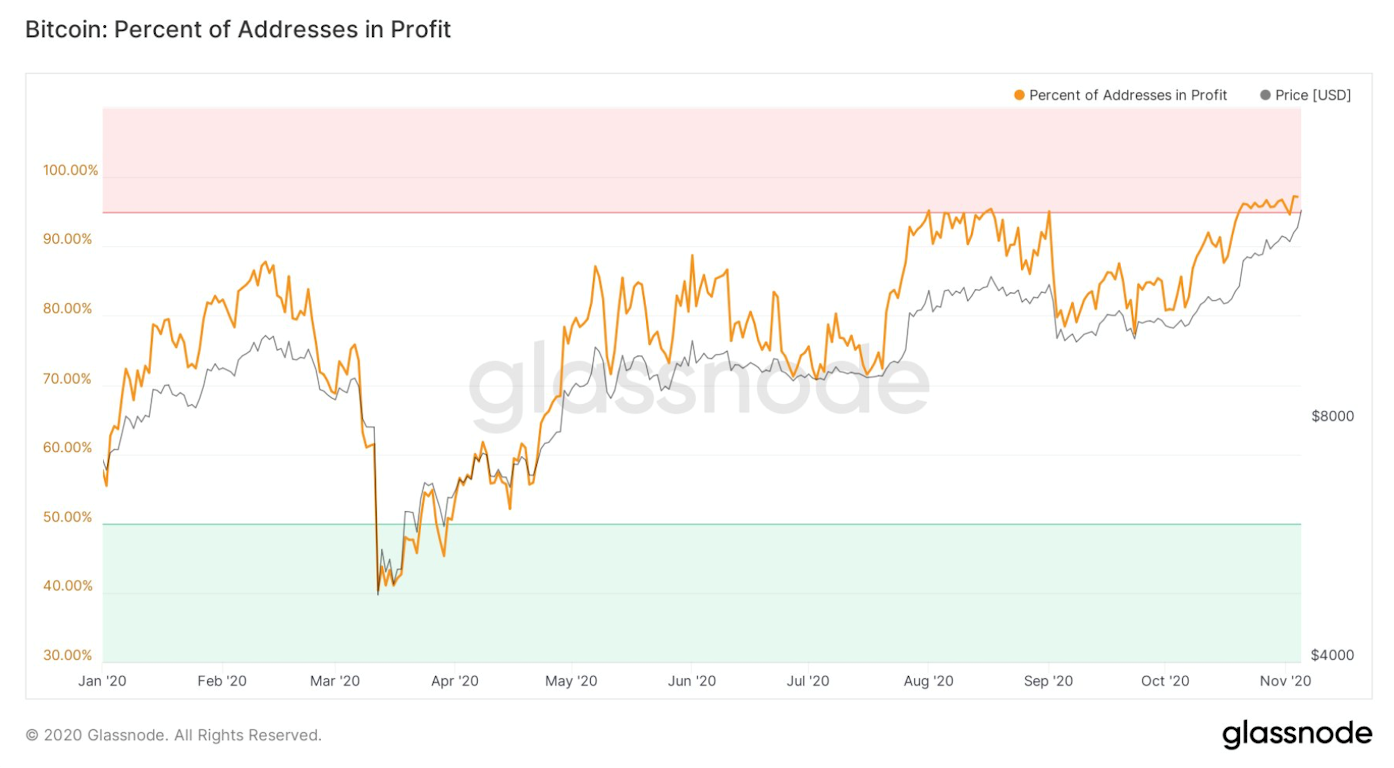 The increase in BTC price has led to the fact that the vast majority of existing addresses (97%) contain bitcoins, the cost of which has increased since they were transferred to the wallet. This figure reached its highest level in 2020. At the end of July, about 93% of all Bitcoin addresses contained "profitable" BTCs, while on July 20 such addresses were no more than 72%;

When 95% or more of all BTC owners make a profit, it usually serves as a reliable indicator of market peak. At the turning point of the crypt currency rally in December 2017, this indicator has almost reached 100%. Conversely, when the indicator falls below 50%, the market is considered to have bottomed out. This is exactly what happened during the "black Thursday, March 12 and the fall of the markets in December 2018;

On the night of November 6, the bitcoin exchange rate closely approached $16,000, updating the historical record in the pair with the Russian ruble. This week the number of Bitcoin wallets with more than 1 BTC also reached a new historical maximum.